Insta360 Air for Android Smartphones
RM399.00
RM699.00
saving
RM300.00
Insta360 Air for Android Smartphones
RM399.00
RM699.00
saving
RM300.00
1-year warranty from Malaysia's only authorised reseller
World's first 360 Degree Spherical Video Camera Made for Android
Give your world a 360° change with Insta360 Air. Experience a new dimension of photography and videography.
A 360° Social Lifestyle
With just a simple click, you are able to share your 360° life with your friends on social media, whether it be a 360° selfie, or a thrilling 360° video of skydiving or bungee jumping, or even a 360° live streaming on Facebook for your once-in-a-lifetime moment. Your social circle will become seamlessly 360°
Sleek Design
The compact camera is lightweight and ultra portable. Compared with conventional 360° cameras the Insta360 Air is designed as an extension of the smartphone rather than a bulky add-on.
HD Images & Video
Featuring an advanced 210° dual fish-eye lens and real-time image stitching the Insta360 Air captures images in the round, so nothing and no one is out of shot. With 3K stills and 2K videos (3K ready with selected Android smartphones e.g. Samsung S7), the camera boasts professional resolution at an everyday price.
Multifunctional
The powerful device can also be used as a 360 webcam which users connect to laptops via the multifunctional extension cable to capture 360° video or livestream for longer periods of time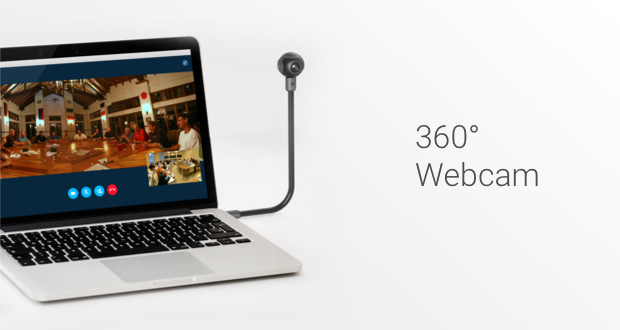 Livestream & Instant Social Media Sharing
Livestream parties, gigs and festivals to any 360-degree livestreaming platform such as YouTube or share images and videos easily with one-click uploads to Facebook, Twitter, YouTube, Messenger and WhatsApp
Intuitive App
The Insta360 Air is simple to use. Once connected to an Android device the app automatically activates, which ensures the perfect pano shot is never missed. The app also features image and video editing tools so that users can create visual masterpieces specific to their taste
What's In The Box

Insta360 Air
USB Adapter
Silicone Case
User manual, warranty card, start guide
Popular Phone Models with USB-C connector:

Huawei P9 / P9+ and newer
Samsung Galaxy 8 / 8+
Huawei Mate 9 and newer
Huawei Honor 5X and newer
OnePlus 2 and newer
Xiaomi Mi 4C / 5 and newer
HTC 10 and newer
Asus Zenfone 3 / 3 Deluxe / 3 Ultra and newer
LG G5 / V20 and newer